That's why OrthoNebraska offers several access points to our highly-trained providers. But we still get many questions about where to go, so we've developed this handy chart to help people decide the right service for you or your family's needs.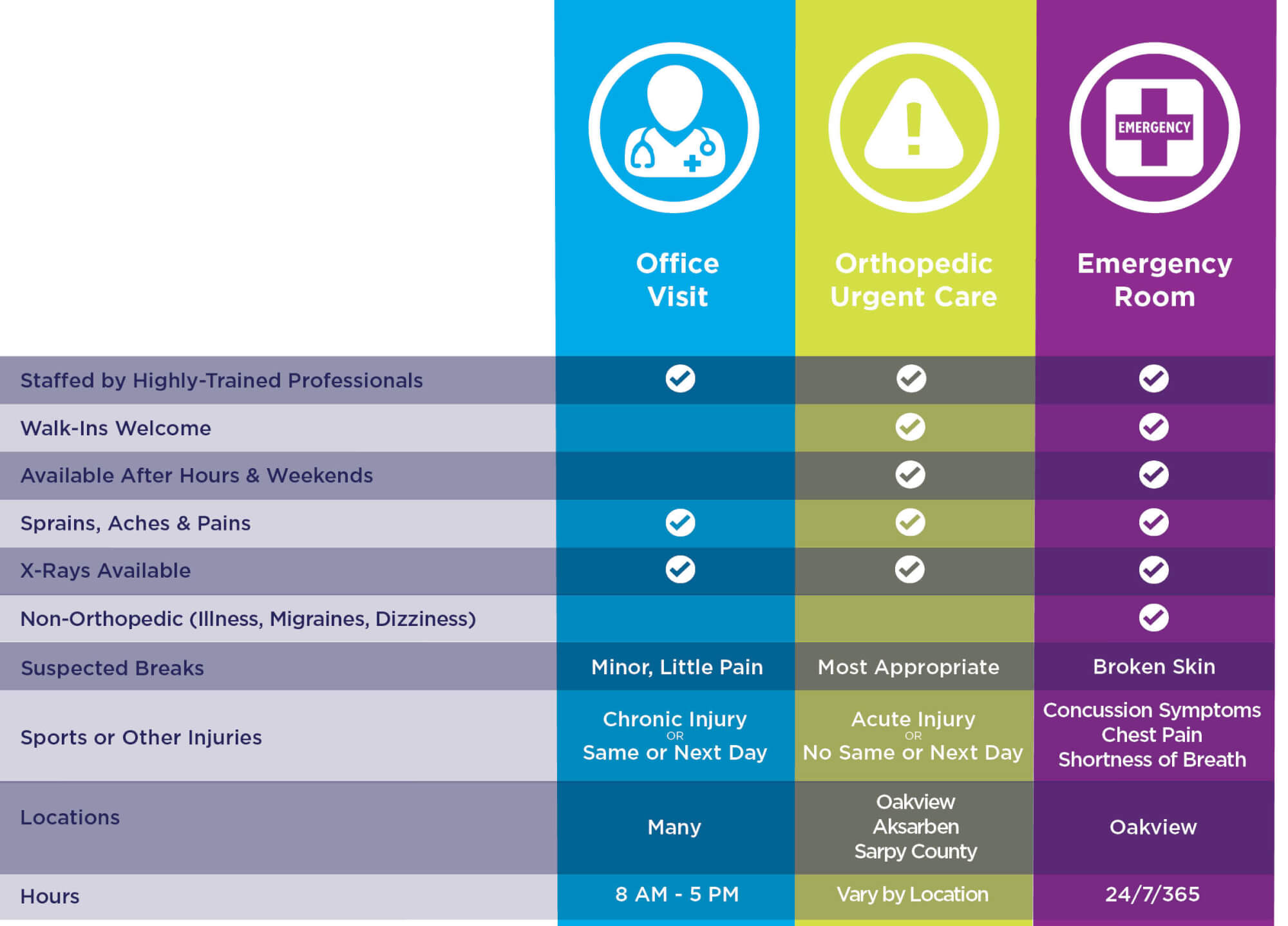 The idea of orthopedic urgent care is still new to many people in Omaha and surrounding communities. At OrthoNebraska, we believe it is a great solution to bridge the traditional gap that existed between orthopedic office visits and the emergency room.
For the vast majority of muscle, bone or joint injuries, an exam and imaging are the first steps towards a diagnosis, which can be easily accomplished at urgent care.
We'll schedule a follow-up appointment with an orthopedic surgeon, a specialist for your body part or problem, in most cases. This also allows time for healing, the initial treatment plan and pain relief to take effect before revisiting the topic of surgery or other treatments, if needed. That timing can be adjusted based on the initial diagnosis and your individual needs.
If you still have questions about where to go, please don't hesitate to give us a call at (402) 609-3000. Our appointment schedulers are here to help guide you, as they do many people every day.