Spine Surgery Education
Learn techniques you'll need to master after your surgery.
Dressing with Adaptive Equipment
Bed Positioning After Spine Surgery
Car Transfers
Car Transfers with Running Board
Using a Gait Belt
Getting In and Out of Bed
Putting on and Taking Off a Lower Back Brace
Shower Transfers
Toilet Transfers
Tub Transfers
PREPARING FOR SURGERY AT ORTHONEBRASKA
The details of your procedure will be shared with you by your physician. However, below is a library of some of the more common procedures performed at OrthoNebraska and basics regarding surgical techniques.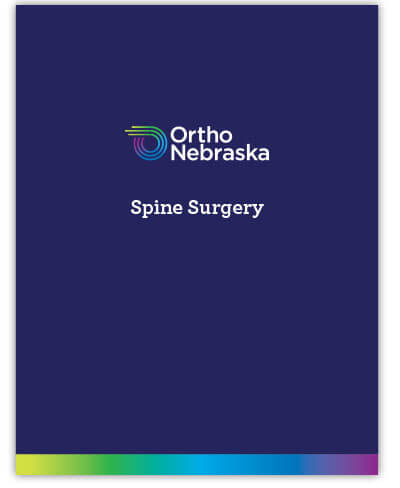 Spine Surgery Guide
A printable guide to prepare you for before and after your surgery.