Less of a stop. More of a destination.
Join the OrthoNebraska team, and work in a place where your ideas are celebrated and you have room to make your career journey your own.
OrthoNebraska helps more people move better by creating a direct path to life-changing outcomes and an inspired healthcare experience. Be a part of a team of committed experts working together to support each patient and each other.
Find Top Orthopedic Positions at OrthoNebraska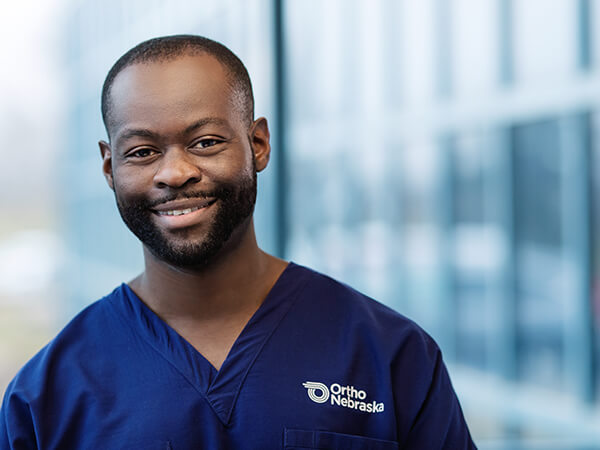 "I love being a part of this incredible team and helping to continually improve the patient experience of everyone that walks through our doors."

— Batsi Mutize, Physician Assistant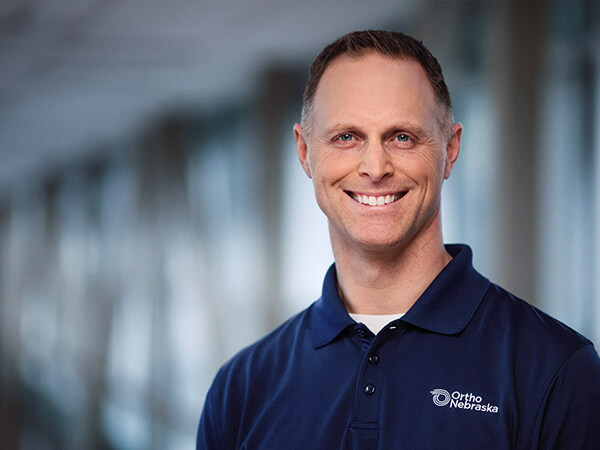 "The hospital has encouraged my professional growth while remaining understanding of any family needs that might arise. And the atmosphere is collaborative – not only within my department but across disciplines as well."

— Tom Niemann, Physical Therapist
"The people at OrthoNebraska truly make it a special place to work!"

— Hattie Burrell, Clinic X-Ray
Recognized as one of Omaha's Best Large Employers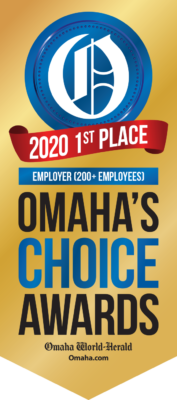 Team Mentality
At OrthoNebraska, we are about people. Our approach is grounded in collaboration. This means the physician, care team, support staff, patient, and caregivers work together to get patients back to what they love.
Challenging
By never settling for good, we dream bigger. Your personal and professional growth is important to OrthoNebraska. This extends into our everyday work, looking for ways to improve and better ourselves in everything we do.
Patient Centered
Can a stay in the hospital feel like a five-star hospital? Can you walk out of the doctor's office with a smile and sense of easy? At OrthoNebraska, we create magic. Providing the kind of care we'd want for our loved ones is at the core of who we are.
Reputation
We stay true to what has made OrthoNebraska so successful. We believe in adding value to a patient's experience by making world-class orthopedic care more accessible, more affordable and delivered through a truly personalized experience.
Adaptability
What makes OrthoNebraska truly unique in today's healthcare environment is our ability to embrace the journey – appropriately adjusting to provide an unmatched experience to not only those in our care, but to any individual and organization we support.
Employment Verification
For past employment verification, visit vaultverify.com and reference company code 85009.