10/01/2021
Injuries have a way of happening when you are least expecting them.
That's why OrthoNebraska offers several access points to our highly-trained providers. But we still get many questions about where to go, so we've developed this handy chart to help people decide the right service for you or your family's needs.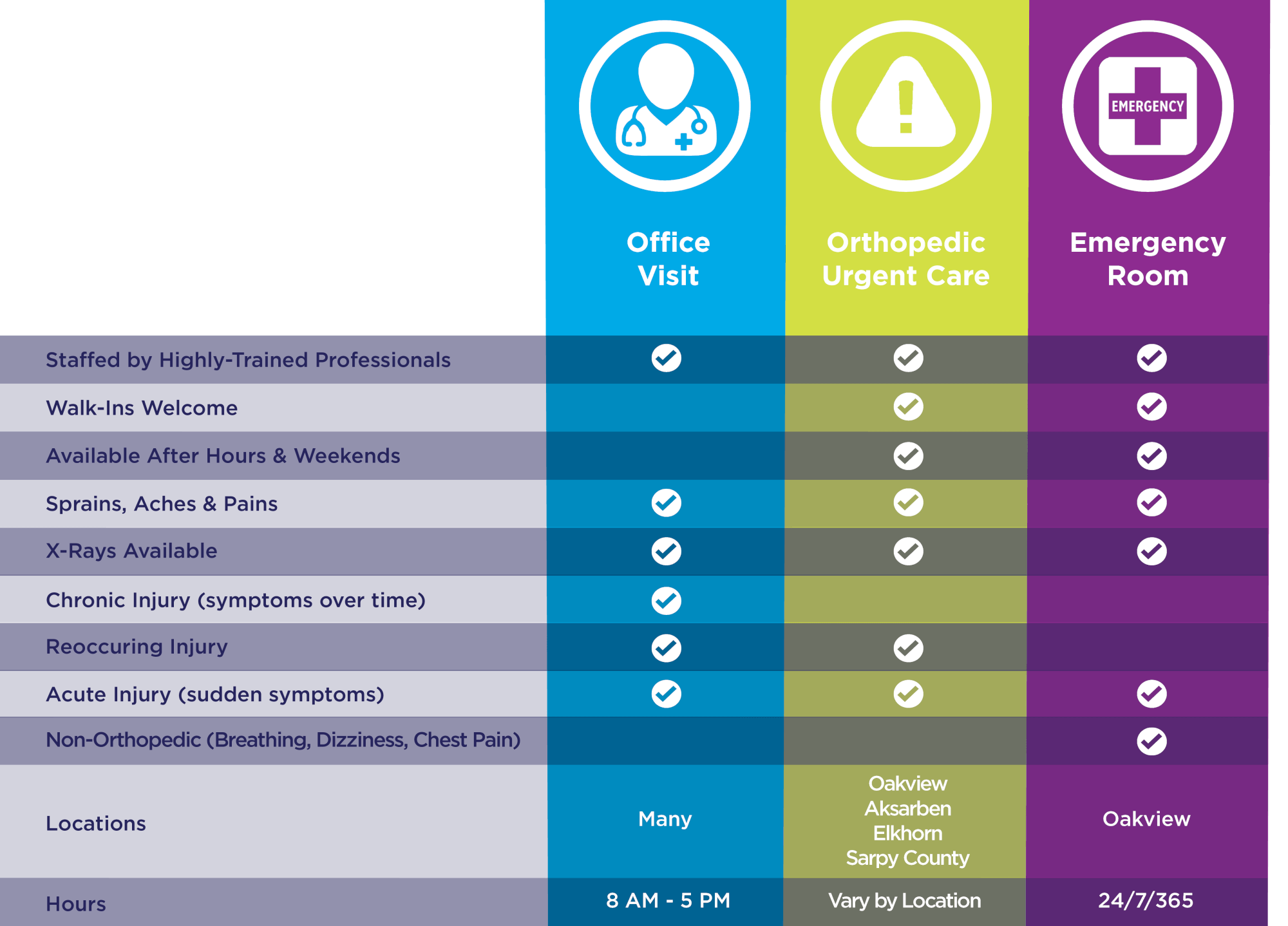 View this chart as a PDF
If you're seen in the proper care setting, it helps lead to the best outcome for everyone involved. A concept that has been around for only about five years in the Omaha area, orthopedic urgent care provides care that is more timely a typical office visit and more specialized and cost-efficient than emergency room treatment, meeting both patient and provider needs and expectations.