During joint replacement surgery, parts of an arthritic or damaged joint are removed and replaced a plastic and metal artificial joint that replicates a normal, healthy joint. Hip and knee replacements are the most commonly performed joint replacements, but replacement surgery can be performed on other joints as well, including the shoulder and ankle.
Outstanding Results
OrthoNebraska has been recognized as a destination for joint replacement based on many factors including our lower than average infection rates, nurse-to-patient ratios and length of stays.
We don't take a one-size-fits-all approach to joint replacement. While some patients may go home on the same day of their surgery, others will stay with us for a brief hospitalization. Each person recovers differently, so you will be ready to go home when you are medically stable for discharge and have met your rehab goals.
Many other hospitals focus on protocols, treating everyone the same. We'll do what's best for you.
Custom Joint Replacement Options
Robotic-Assisted Knee Replacement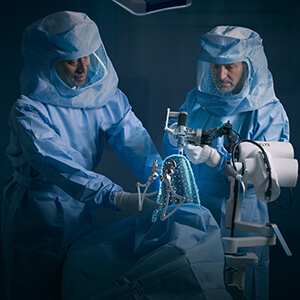 OrthoNebraska's newest offering from Velys offers digital precision that aims for consistently excellent outcomes when recovering from surgery.
Opioid-Sparing Joint Replacement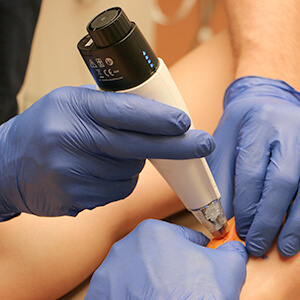 Using multiple methods of pain control, we can reduce or avoid the need for opioid medications.
Same-Day Joint Replacement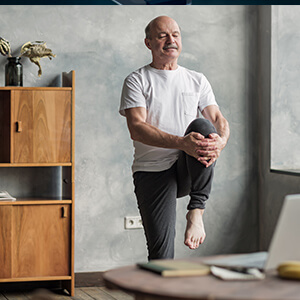 Evidence shows that for many patients, healing at home is best. This option works well for active, healthy people who want to recover quickly.
Anterior Hip Replacement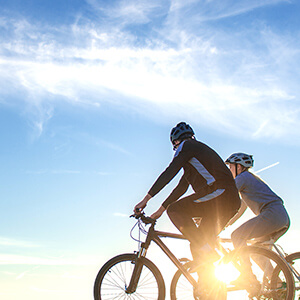 A newer technique for hip replacement to preserve muscle, offering less precautions after surgery and a quicker recovery time.
If any of these options are especially important to you, please tell our scheduling staff when you make your appointment, so you can be guided to a surgeon who best fits your preferences.
Preparing for Surgery
At OrthoNebraska, it's not just about the day of surgery. From the very beginning, our nurse navigators will help to guide you through your total joint replacement journey. They will call weeks before your surgery to go over what you need to do to properly prepare for surgery and reinforce what the surgeon would have discussed with you when you scheduled surgery. Additionally, the Nurse Navigators offer a video and printable guide that discusses how to prepare your home and what to expect in your recovery as well as videos from our therapy team on how to walk and transfer after your surgery.
Common Conditions for Joint Replacement
Joint Replacement Orthopedic Surgeons